"Food tastes better when it's made just for you"
Our motto is not just a catch phrase, it's what our company was built around. The idea of "Craft" Wood Fired catering meant we would make as much as possible by hand to fit the theme and flavor profile of your event.
All of our dishes are carefully sourced to provide the best flavor and quality while still maintaining an approachable price point. We work seasonally to create new flavors to accommodate our regional Santa Barbara Bounty from our local farmers Markets to the exceptional seafood the Channel Islands have to offer.
Here are some of our favorites to name a few. If there is something else you are looking for, feel free to send us an email with your ideas and Chef Kyle will be more than happy to custom conceptualize your menu.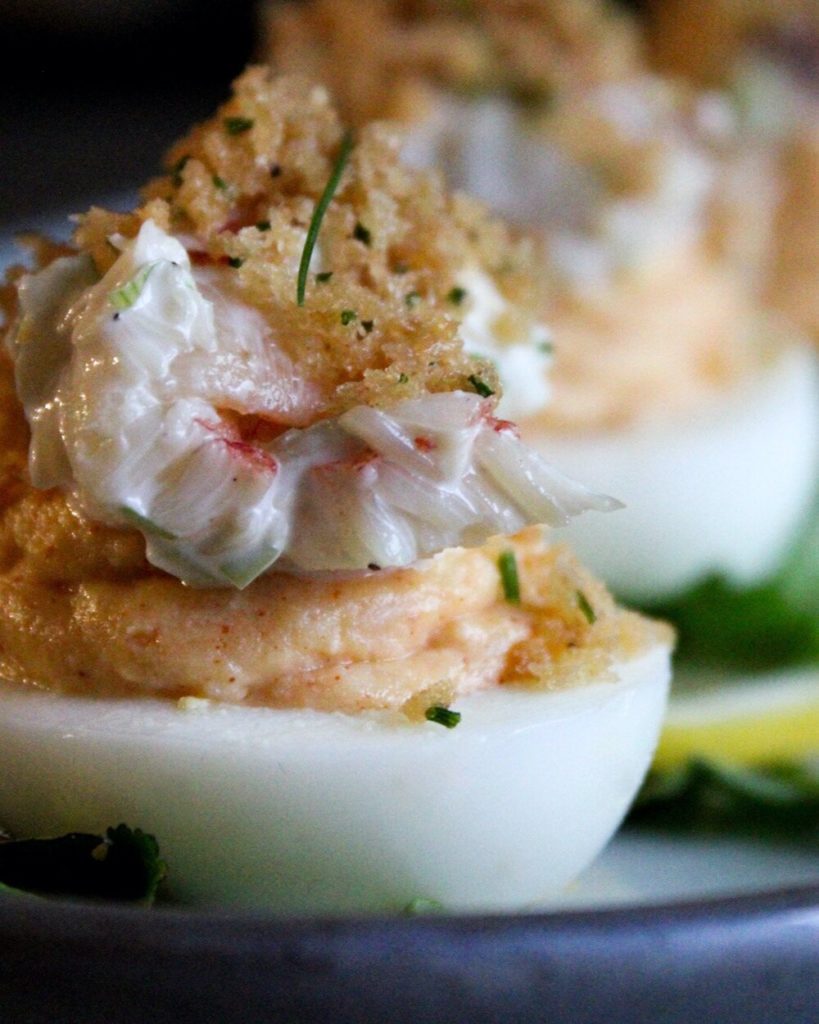 Honey Brie Toast
Triple cream brie, truffle honey, rosemary fried almond, baguette
Serrano Wrapped Canteloupe
Serrano Ham, shaved Fresno Chile, mint and cantaloupe
"Lobster Roll" Deviled Egg
Lobster, Soft cooked egg, herbs and buttered breadcrumbs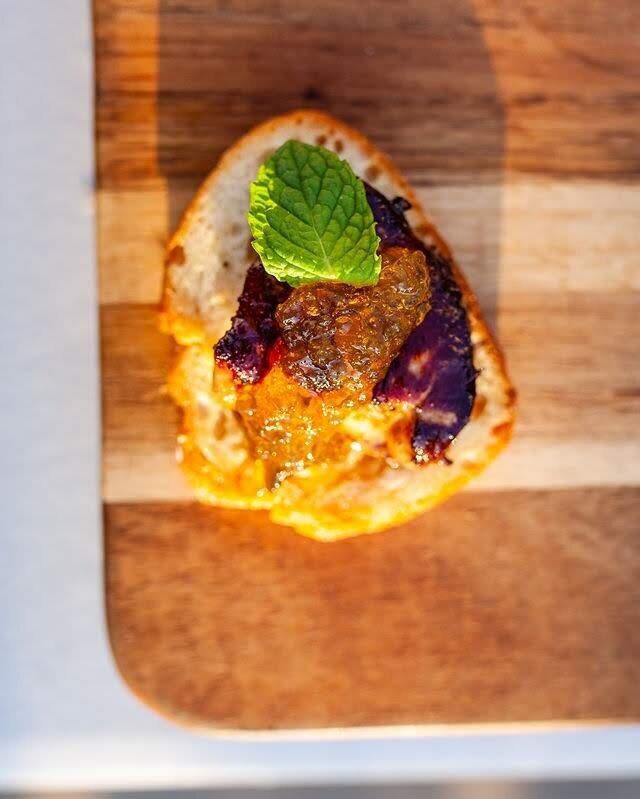 Bacon cheddar, sour cream and onion, gorgonzola and caramelized onion
Smoked Wings w/ Alabama White Sauce
Hickory smoked chicken wings, Alabama white sauce, jazz apple and celery
Artichoke Heart and Hazelnut Pesto Crostini
Artichoke, hazelnut-basil pesto, and mozzarella on crostini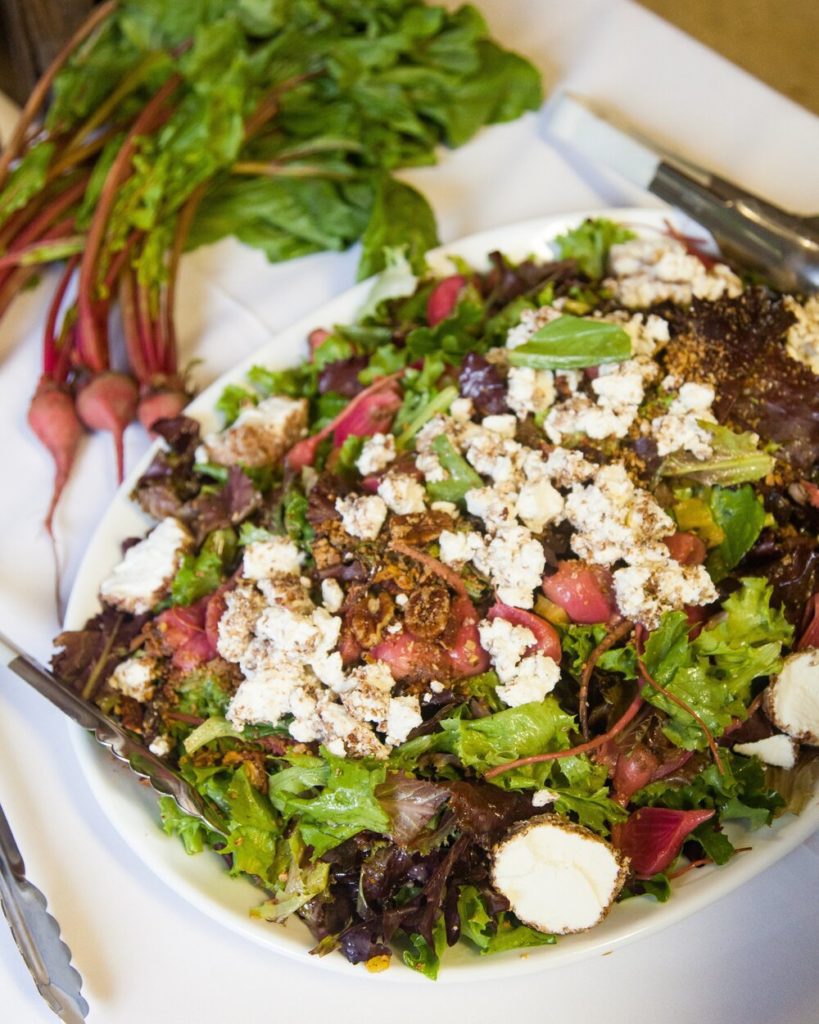 Kale Caesar
Chopped Kale, Parmigiano Reggiano, Fried Pepitas, Cracked Pepper,Traditional Caesar Dressing
Lil Gem Wedge
Little gem lettuce, Cold Smoked Gorgonzola, peppered bacon, grape tomatoes and buttermilk bleu cheese dressing
Smoked Beet Salad
Sweet mix greens, Hickory smoked beets, honey pecan crusted goat cheese, toasted pecans, goleta lemon vinaigrette.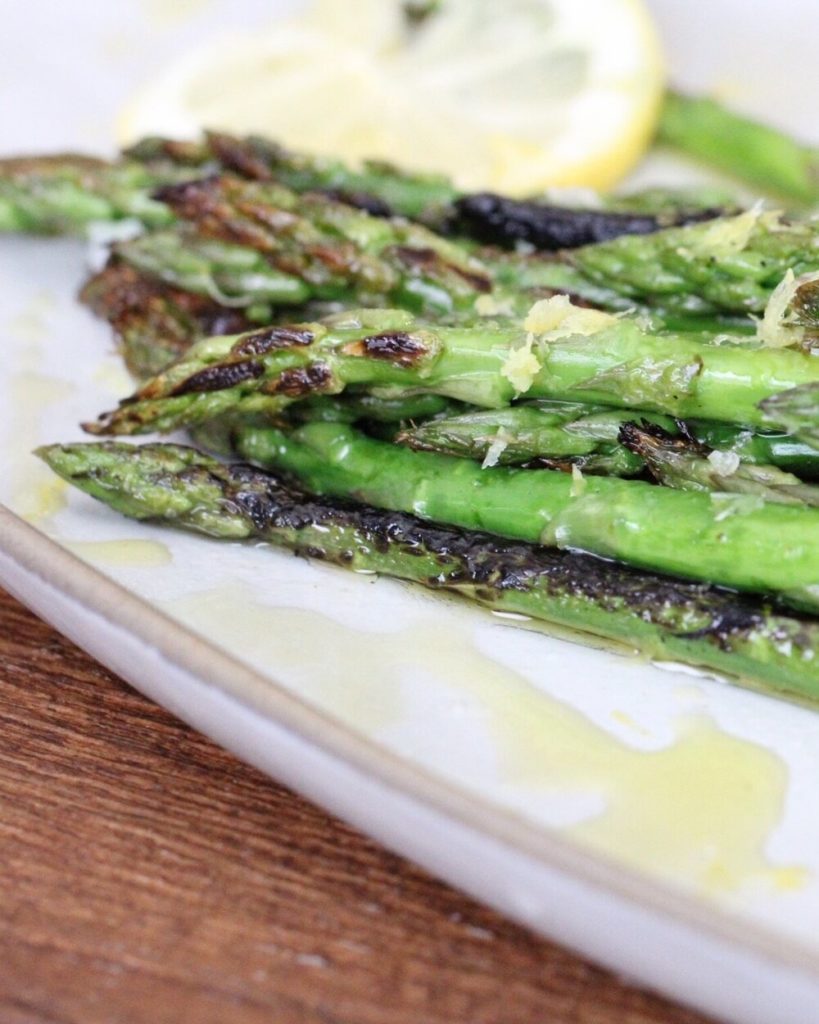 Mexican Style Street Corn

Fire roasted corn, lime aioli, queso fresco and tajin
Off The Grill
Grilled Asparagus w/ Lemon Oil and Sea Salt
Seared Summer Squash w/ Lemon Basil Pesto
Coal Roasted Artichokes with Calabrian Chile Aioli
Roasted, Poached, Steamed or Sauteed
Hericot Vert w/ Pecorino Almond Butter
Roasted Brussels w/ Bacon and Apple Gastrique

Grilled Chimichurri Steak Fries
Potato wedges grilled and tossed with our cilantro chimichurri Loves- Tri Tip, Seafood
Garlic and Parmesan Roasted Red Potatoes

Red Potatoes roasted with butter, garlic, olive oild and topped with crispy parmesan and herbs.
Loves- Pretty much anything
Verde Rice

Spanish style rice made with tomatillo and cilantro salsa verde Loves- Seafood, Mexican/South American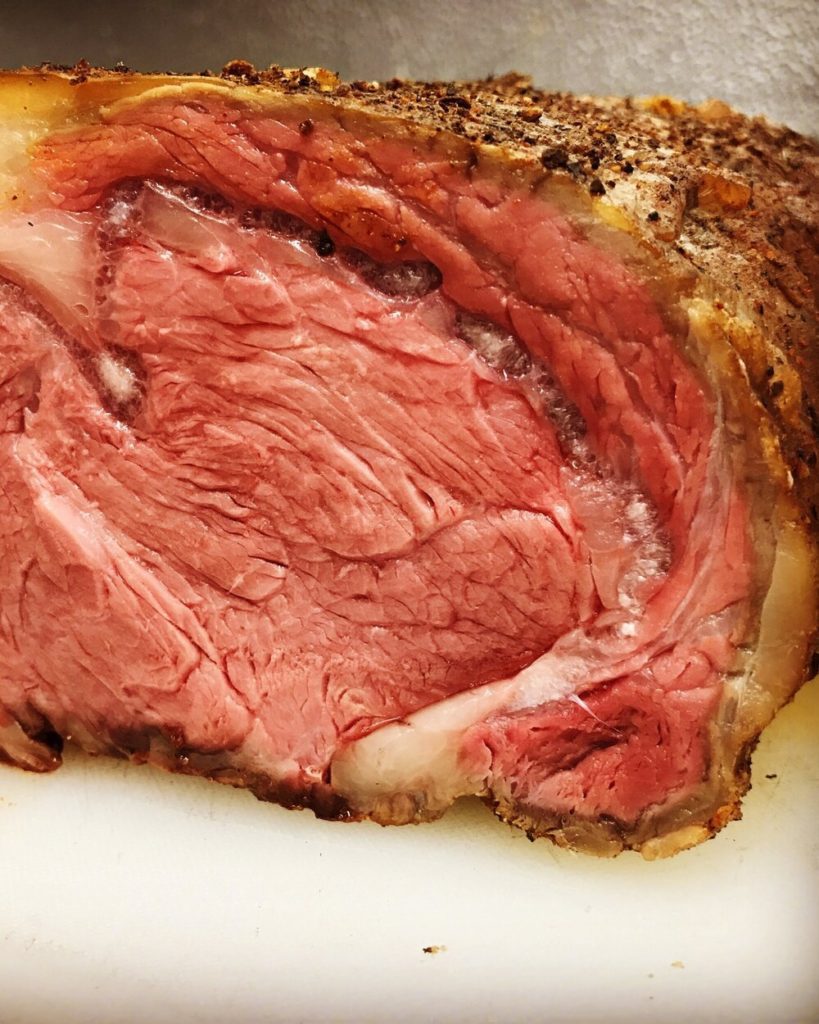 Slow Roasted New York Strip
Our version of "Pit Prime Rib". Whole New York loin cooked for 5 hrs above oak coals. Served with a Rogue Creamery hazelnut smoked bleu cheese butter and scallion au jus.
Heat Source– M, O
Bone-In Marinated Chicken
The other component to a traditional Santa Maria style BBQ. Whole birds halved and dry rubbed with our Santa Maria house rub and cooked over local red oak. Finished with our bird baste and portioned into light and dark pieces.
*Heat Source – O,M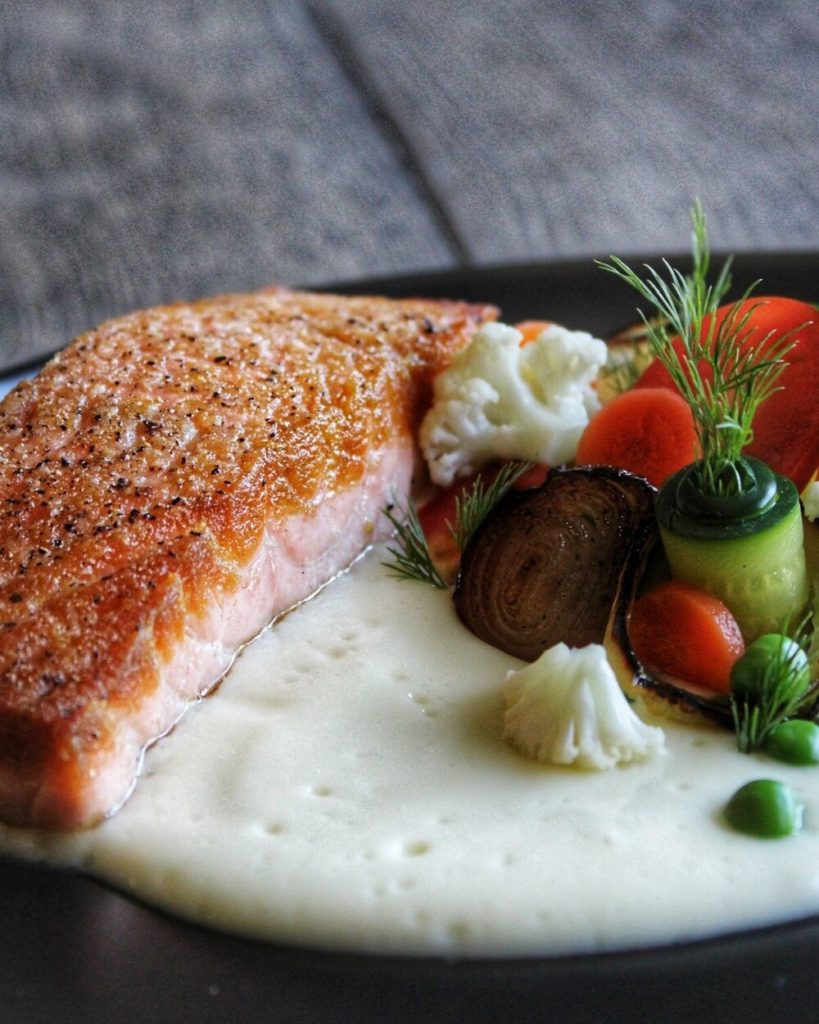 Apricot Sambal Glazed Salmon
5 oz salmon filet grilled over oak and glazed with our homemeade apricot sambal chili glaze.
Chimichurri Grilled Shrimp

Marinated in a cilantro chimichurri and flash grilled over mequite.
Coal Roasted Oysters Rockefeller

Oysters roasted directly in the coals and topped with our garlicky spinach and parmesan mixture.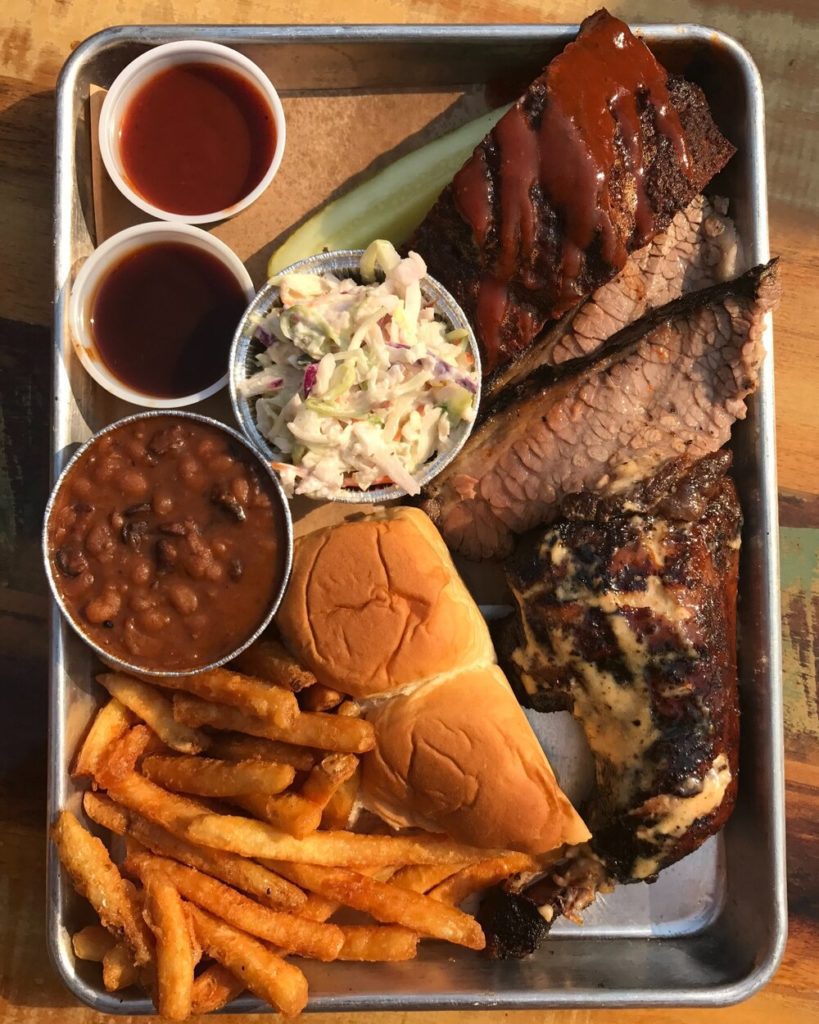 Santa Maria Style Tri-Tip Marinated Bone-In Chicken Ranch Style Beans
Kale Caesar
Garlic Bread Horseradish and Chimichurri Sauce
Sandwich Platters and Salads
Sandwiches
Turkey Bacon Avocado Sandwich w/ Chili Garlic Aioli Italian Hoagie Sandwich
Curry Chicken Salad with Cashew Sandwich Roasted Vegetable w/ Pesto
Salads
Country Potato Salad
Arugula, Parmesan, Sunflower Seed and Parmesan dressed with Olive Oil and Lemon Juice
(alternate sandwich and salad options available upon request)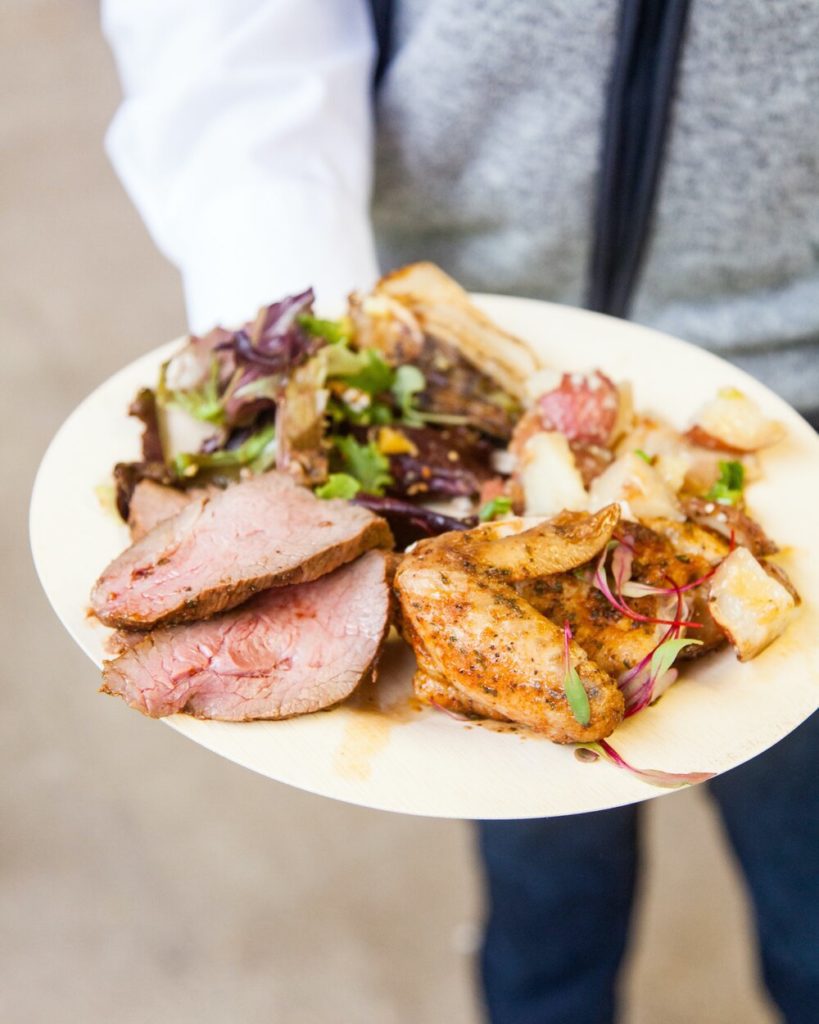 Kalua Style Pork Shoulder Teriyaki Pineapple Chicken Coconut Rice
Spicy Peanut Slaw
Tropical Fruit Salad w/ Toasted Coconut Scallion Mac Salad
Hawaiian Sweet Rolls
Sauces: 5 Spice BBQ Sauce Mae Ploy Sweet Chili Sauce Aloha Shoyu
Local Wedding
Santa Maria Style Tri-Tip -or-Grilled Salmon w/ Apricot Glaze
Lemon Herb Chicken Breast w/ Pesto Cream Sauce Garlic & Parmesan Red Potatoes
Grilled Asparagus w/ Lemon Olive Oil & Sea Salt Edna's Dinner Rolls w/ Honey Sea Salt Compound Butter
Ask Us About Our Grazing Boards!
Hours
Monday-Saturday | 8-6
Sunday | Closed